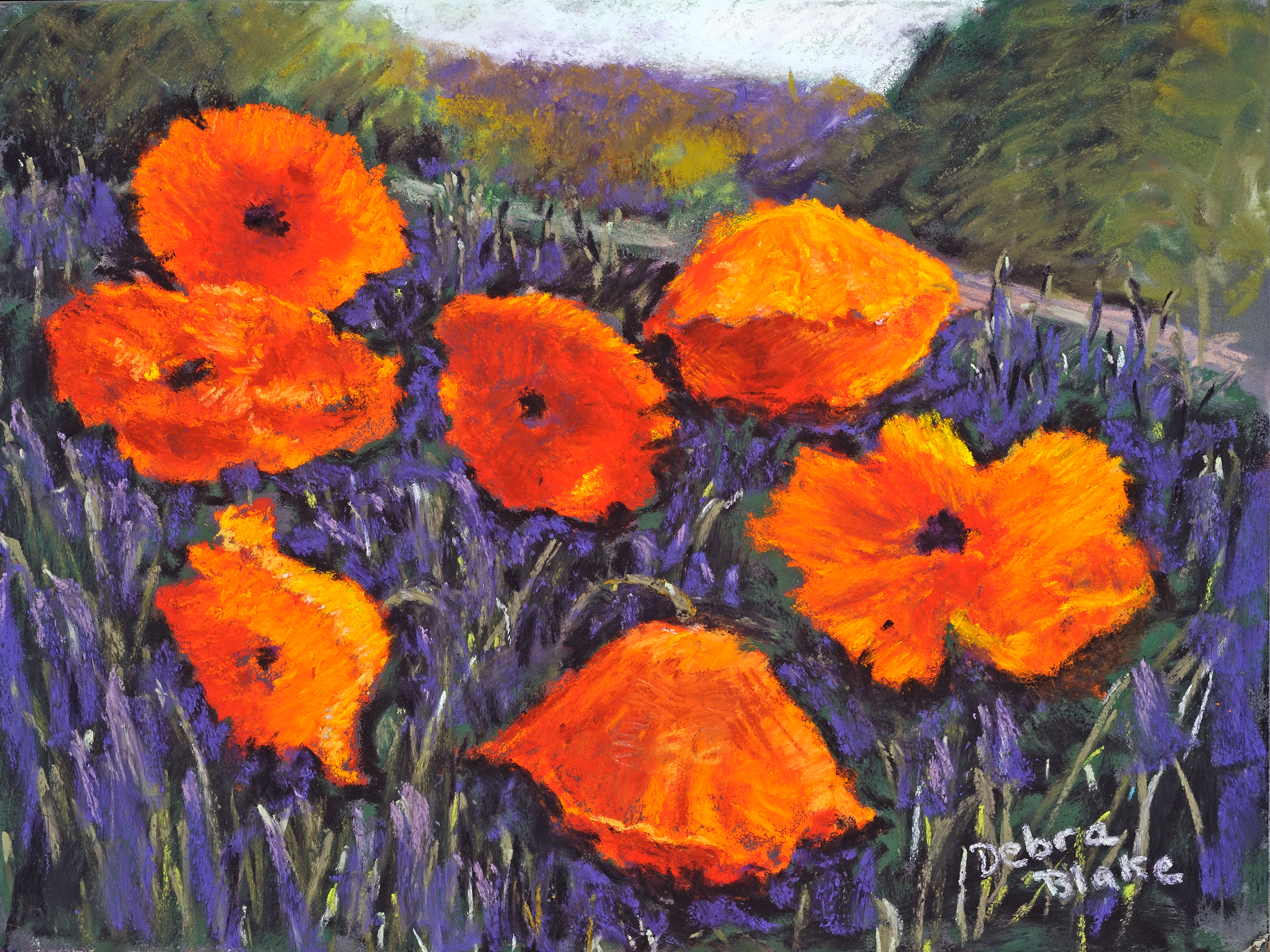 Poppies
Pastel original. Painting in shades of bold orange, muted purples and greens.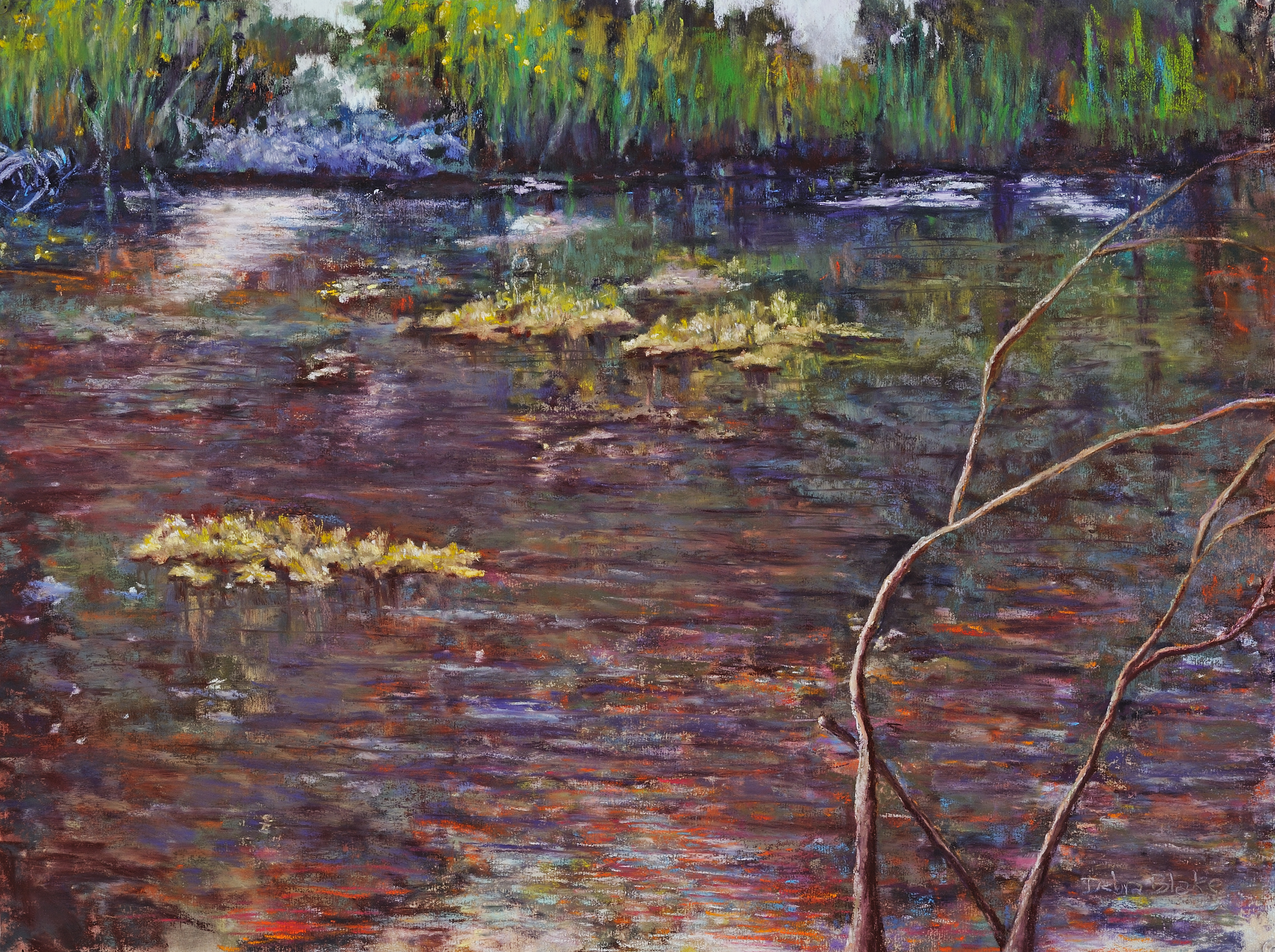 Notley Catchment
Pastel original in deep earth tones.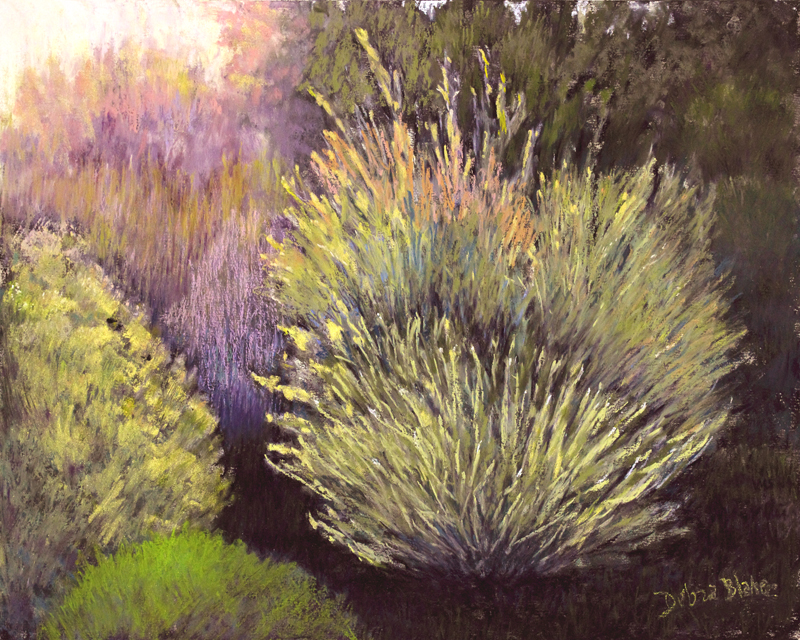 Afternoon Light
Beautiful pastel original. Available as original (contact Debra) or printed on archival paper or archival canvas with archival inks. Variety of sizes. The colors are clear, light and reminiscent of a bright, summery afternoon. This would be stunning in a sun room or any living space.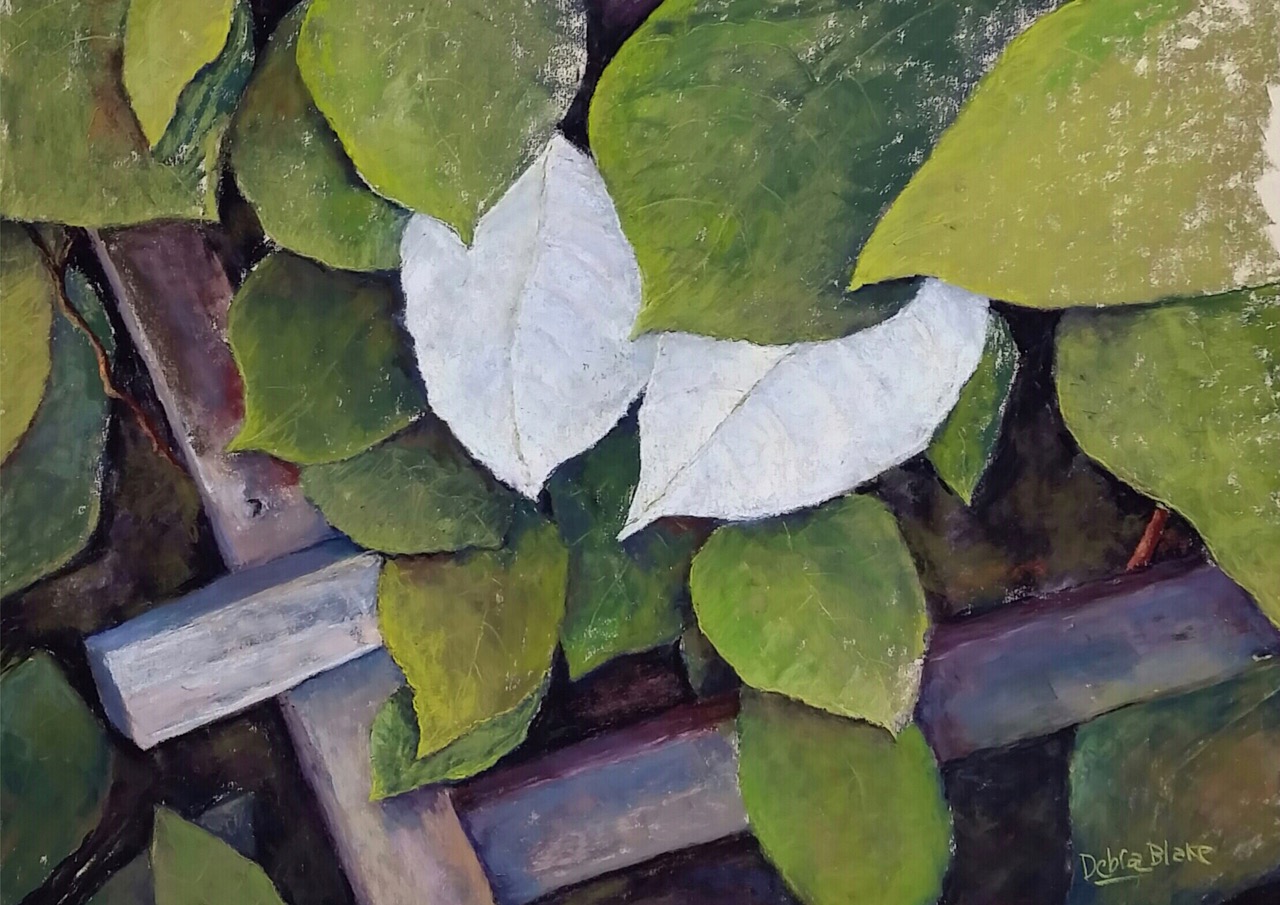 Kiwi Vine: Light and Dark
Available on Fine Art paper or canvas in multiple sizes. Signed, original pastel available by request.
This is a gorgeous, fabric-like painting: rich, textural and deep. At 18x 24 inches, without frame (the original and one of the canvas options), this would look beautiful in a living or dining room with complementary colors.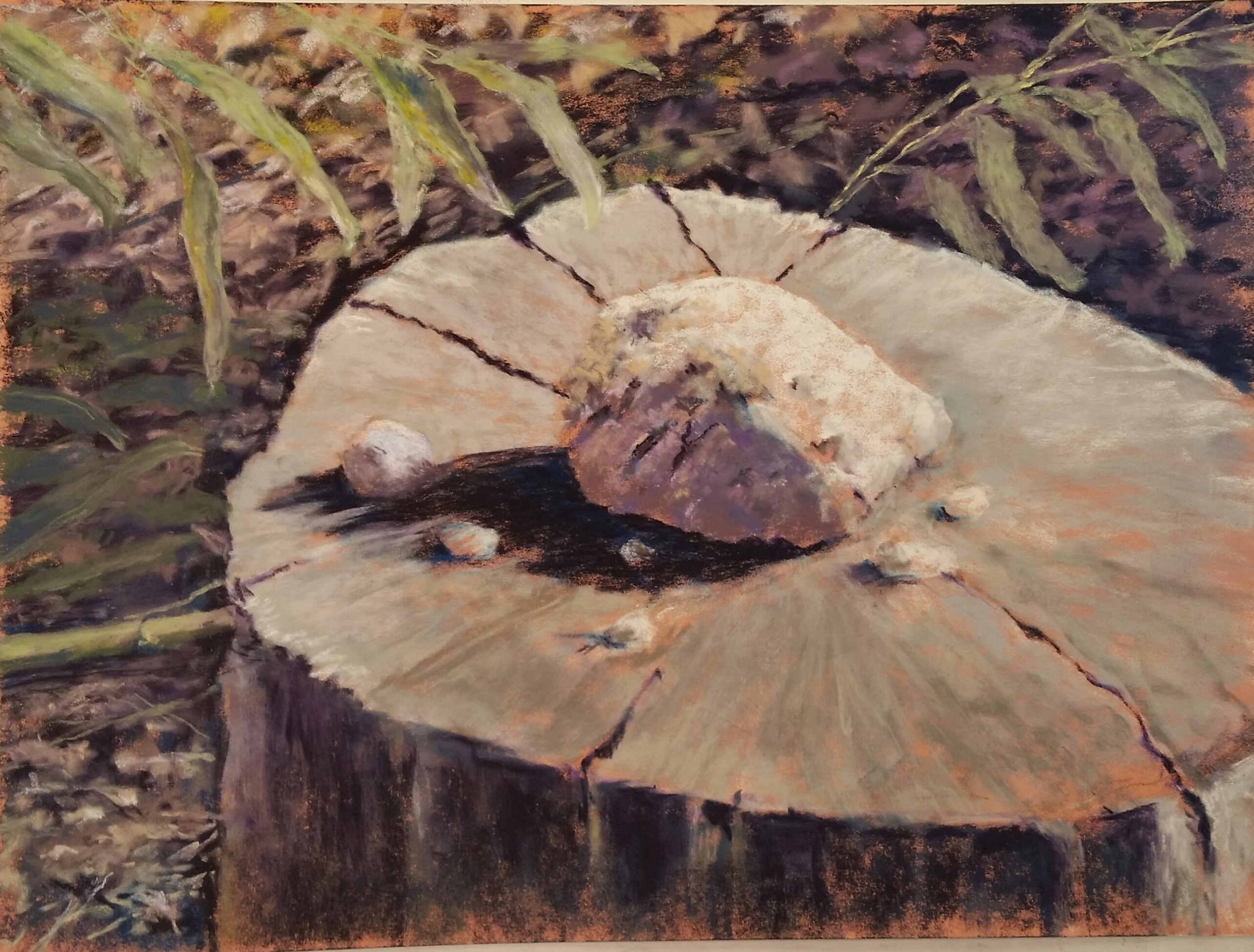 Batchelor Forest Road, For the Next Few Minutes
Brookside Gardens 2
The original of this painting has been sold. Prints are available.
Jeffrey's Marsh
The original of this painting has been sold; prints remain available.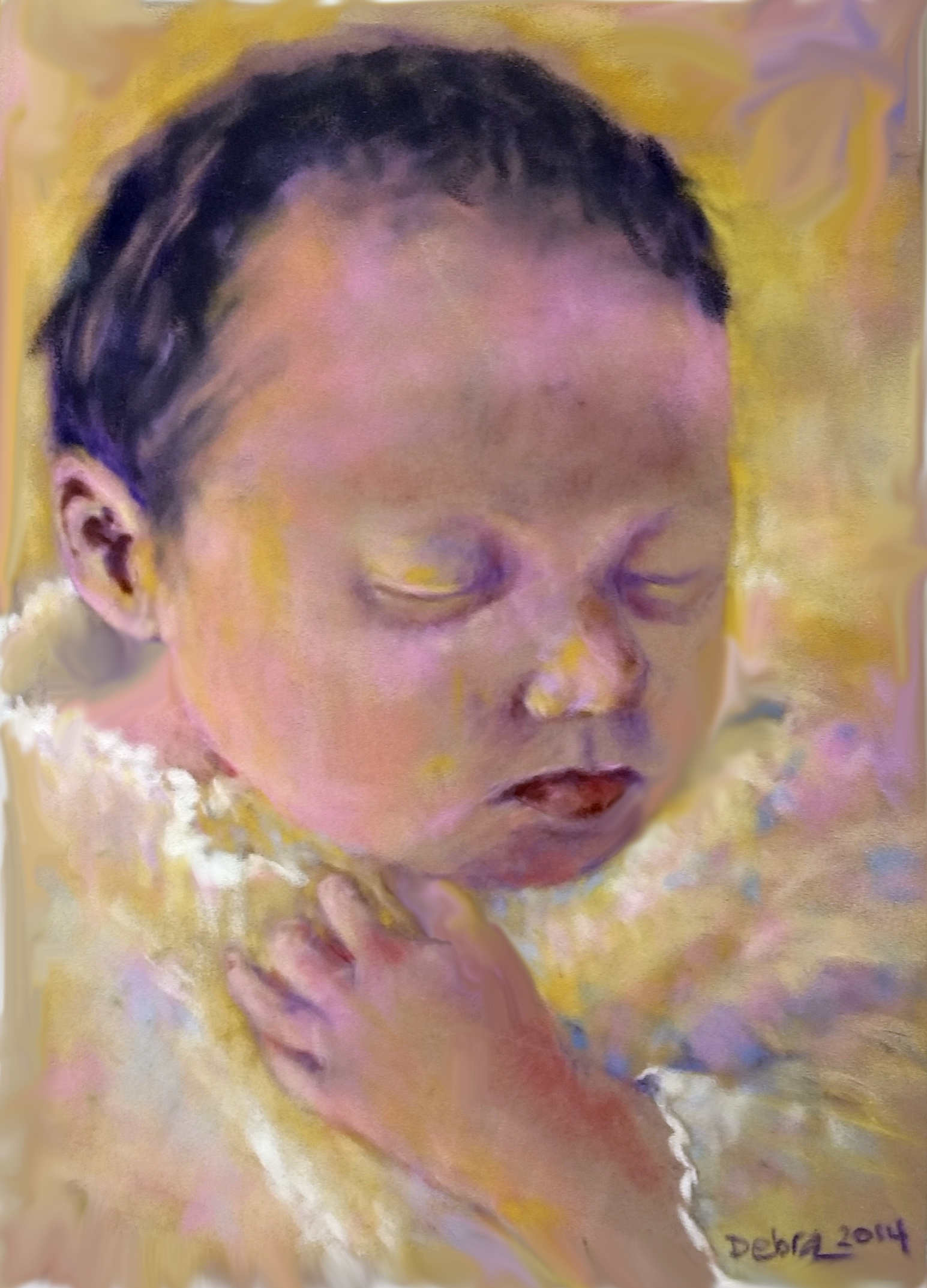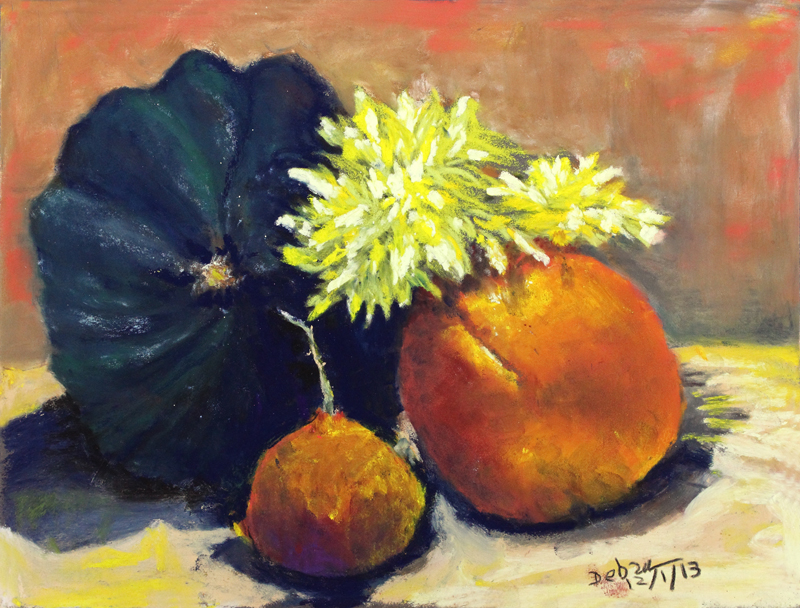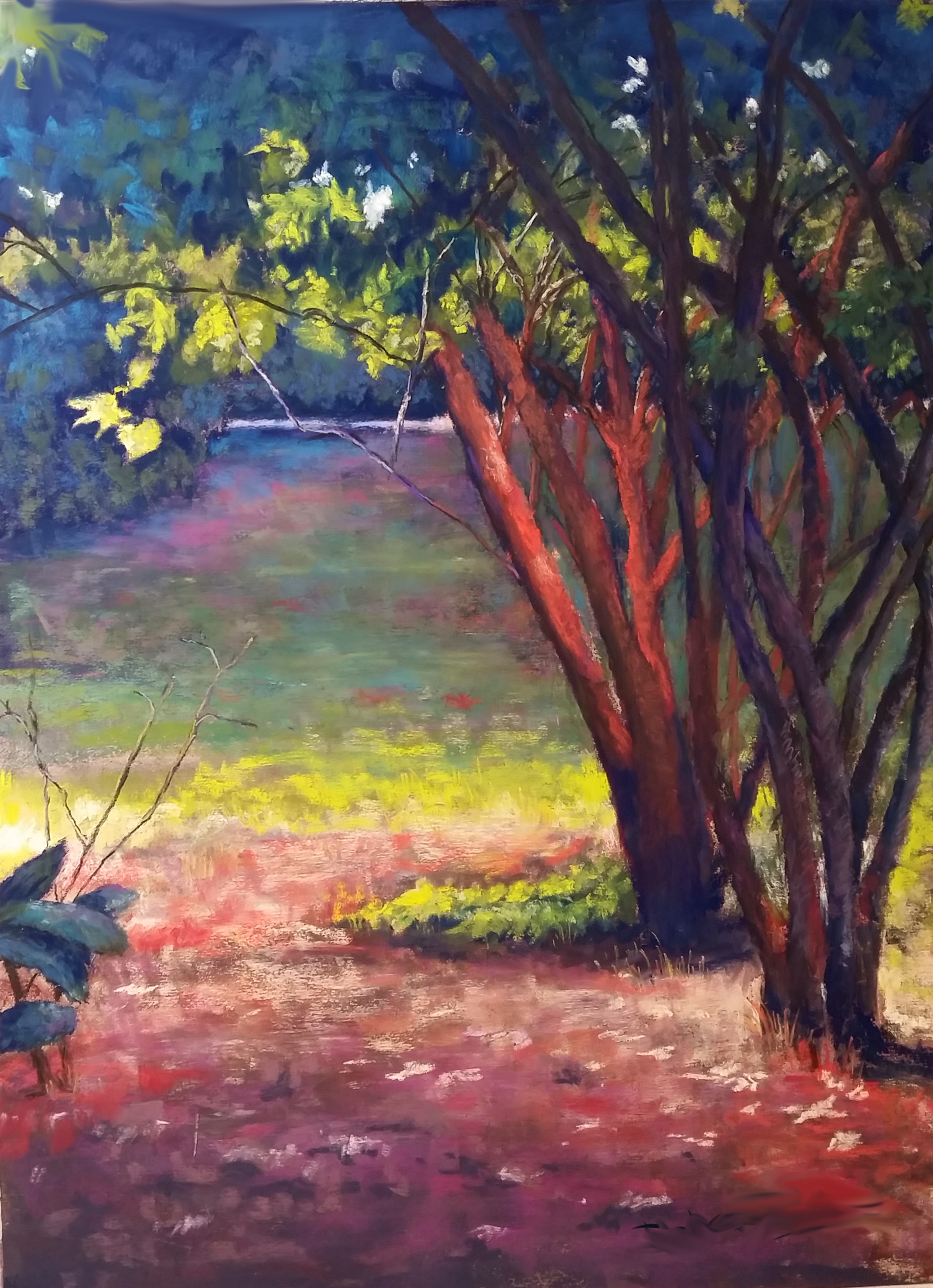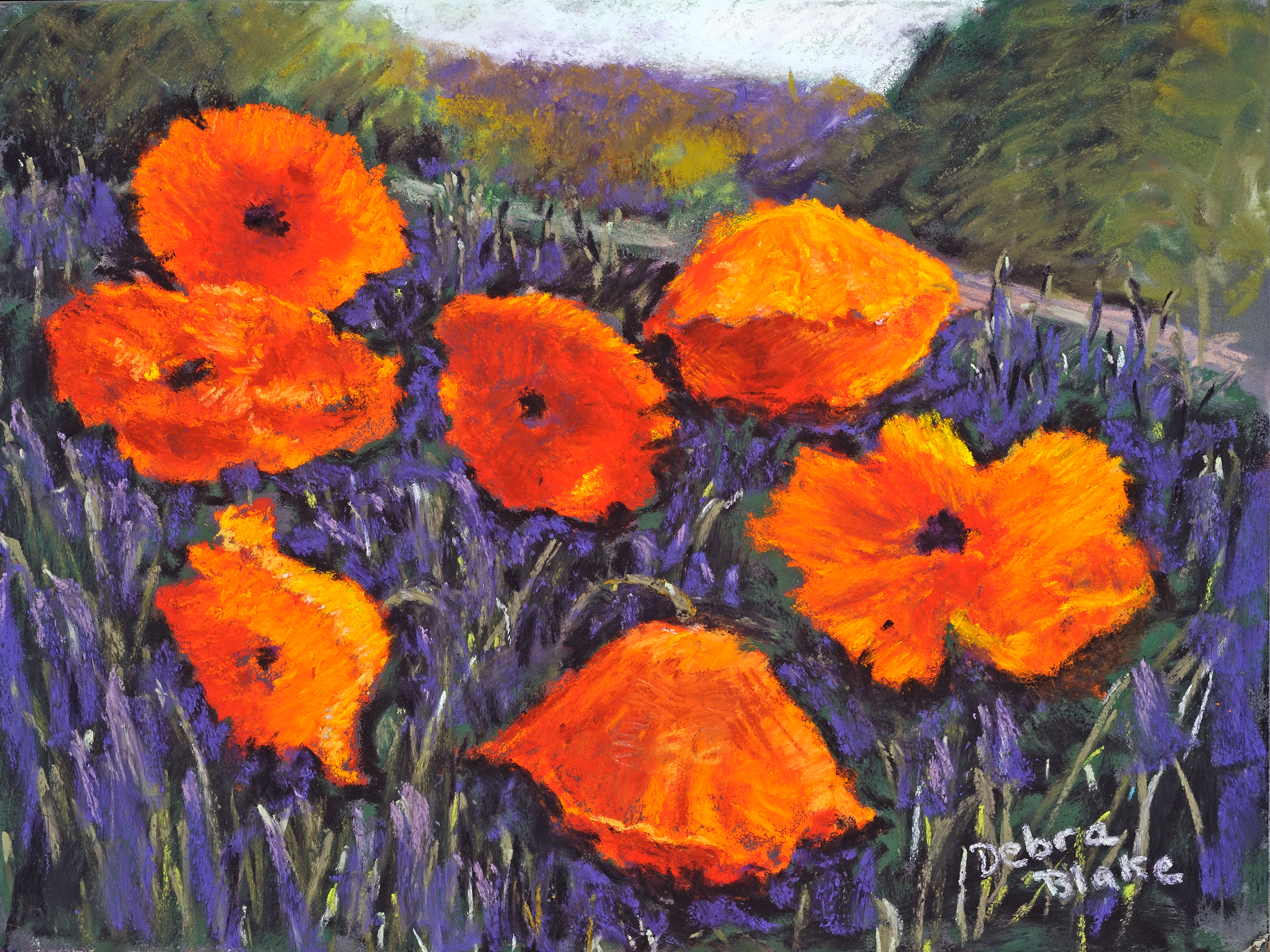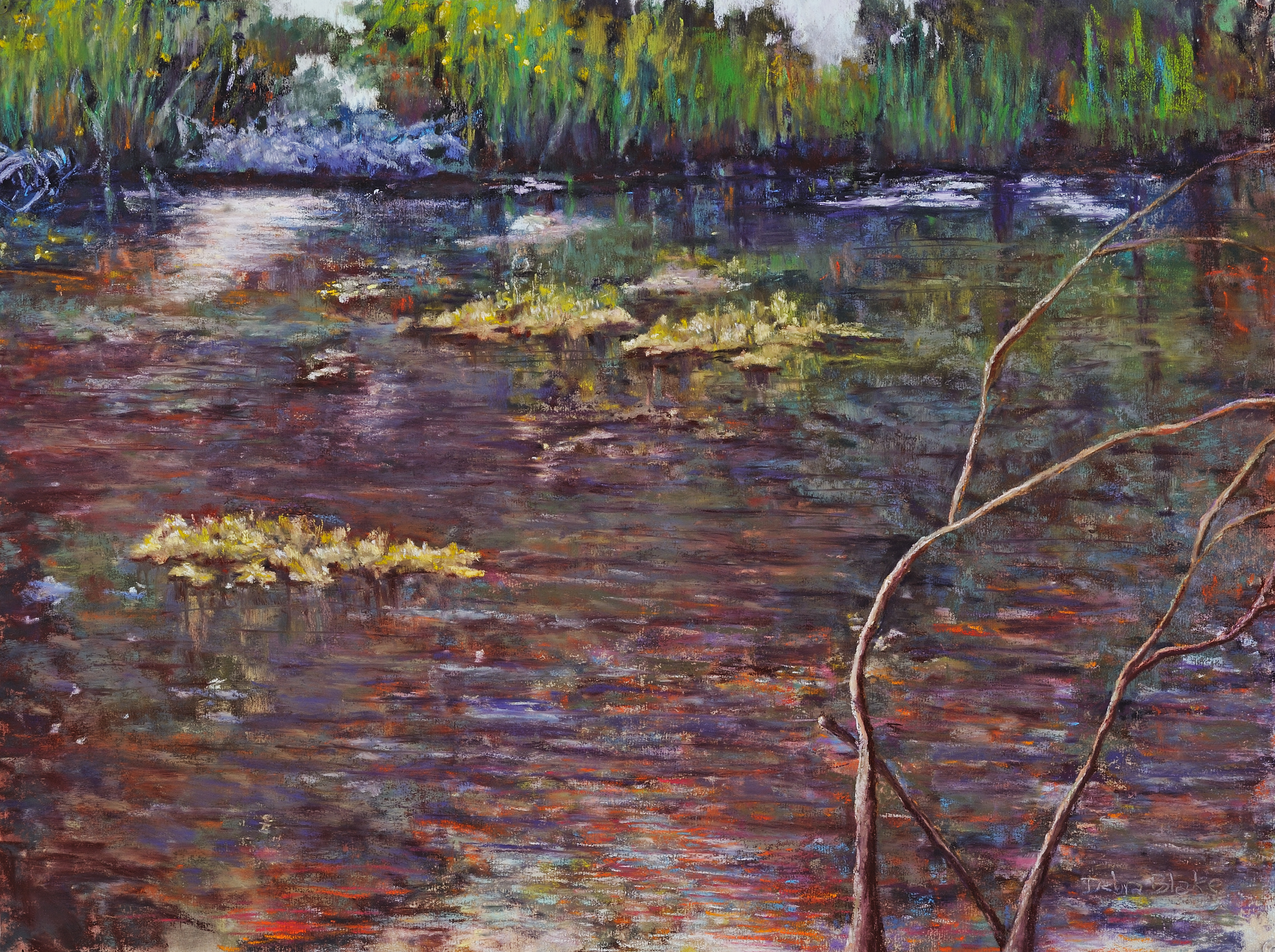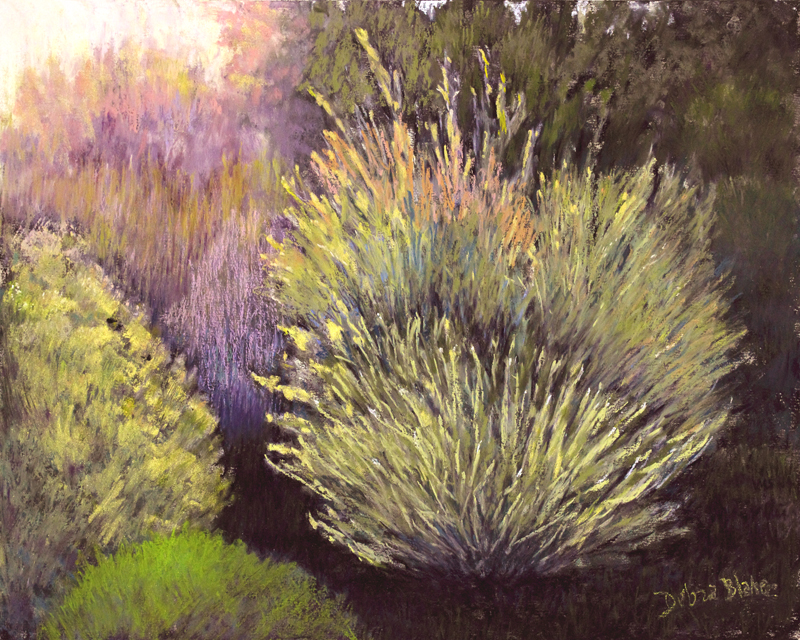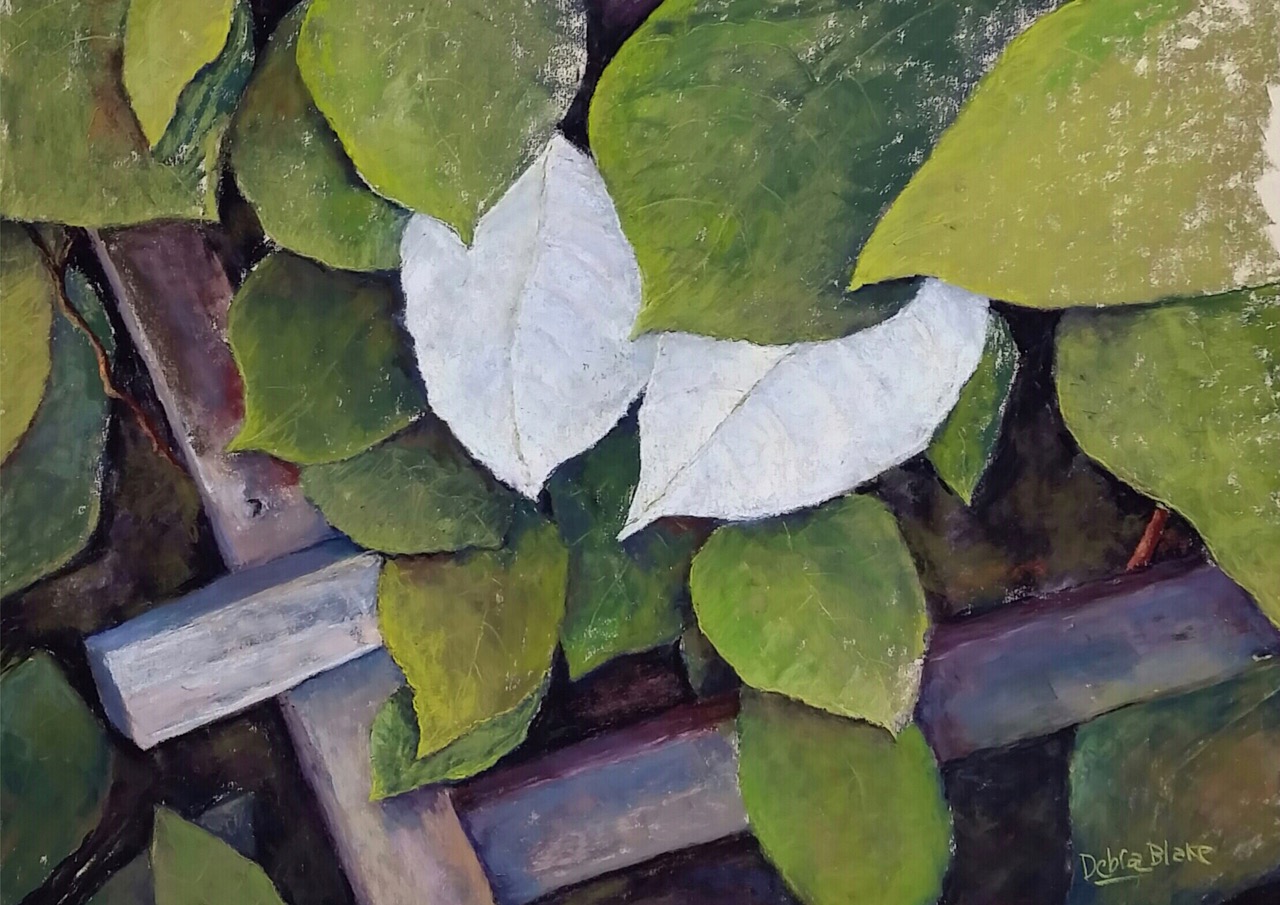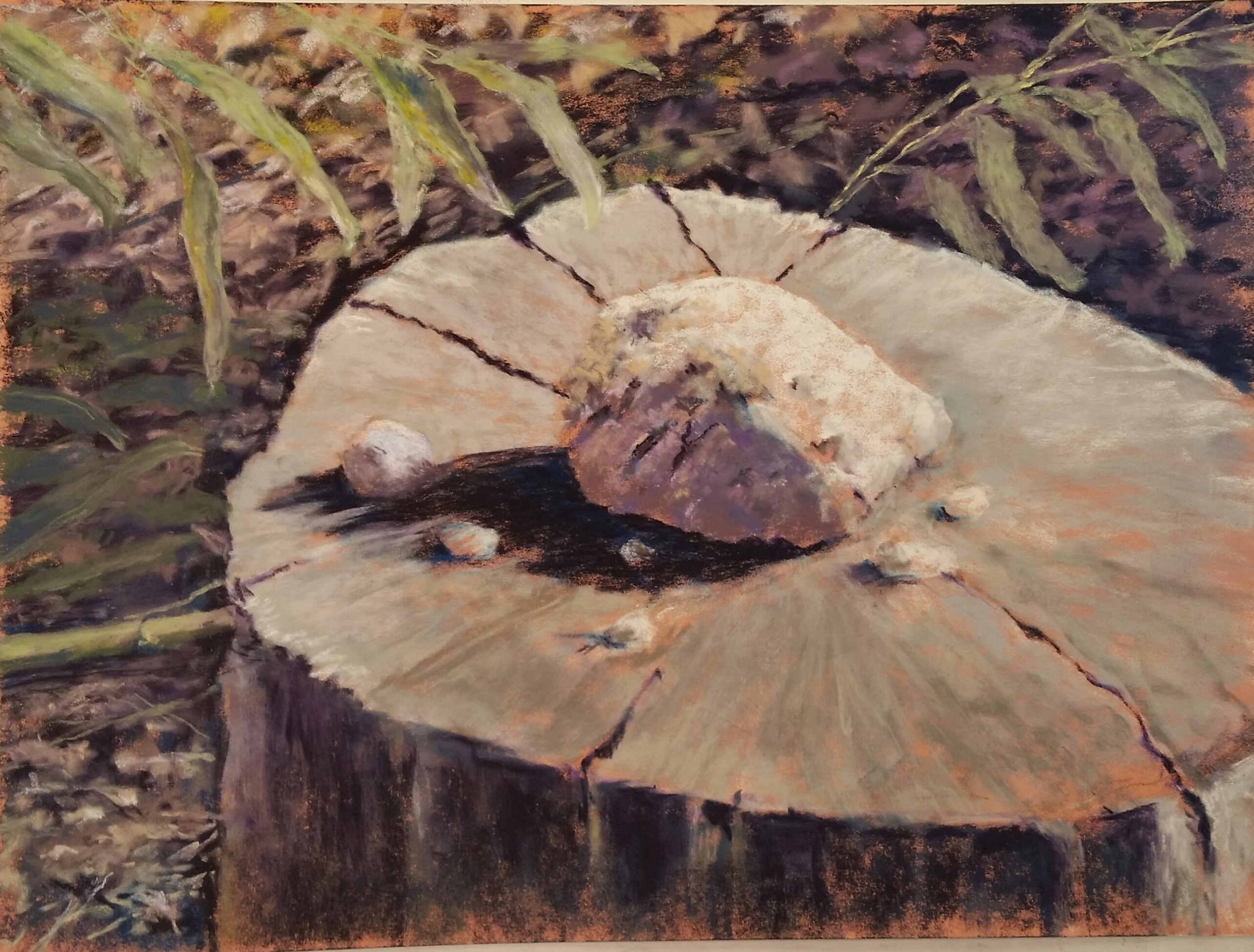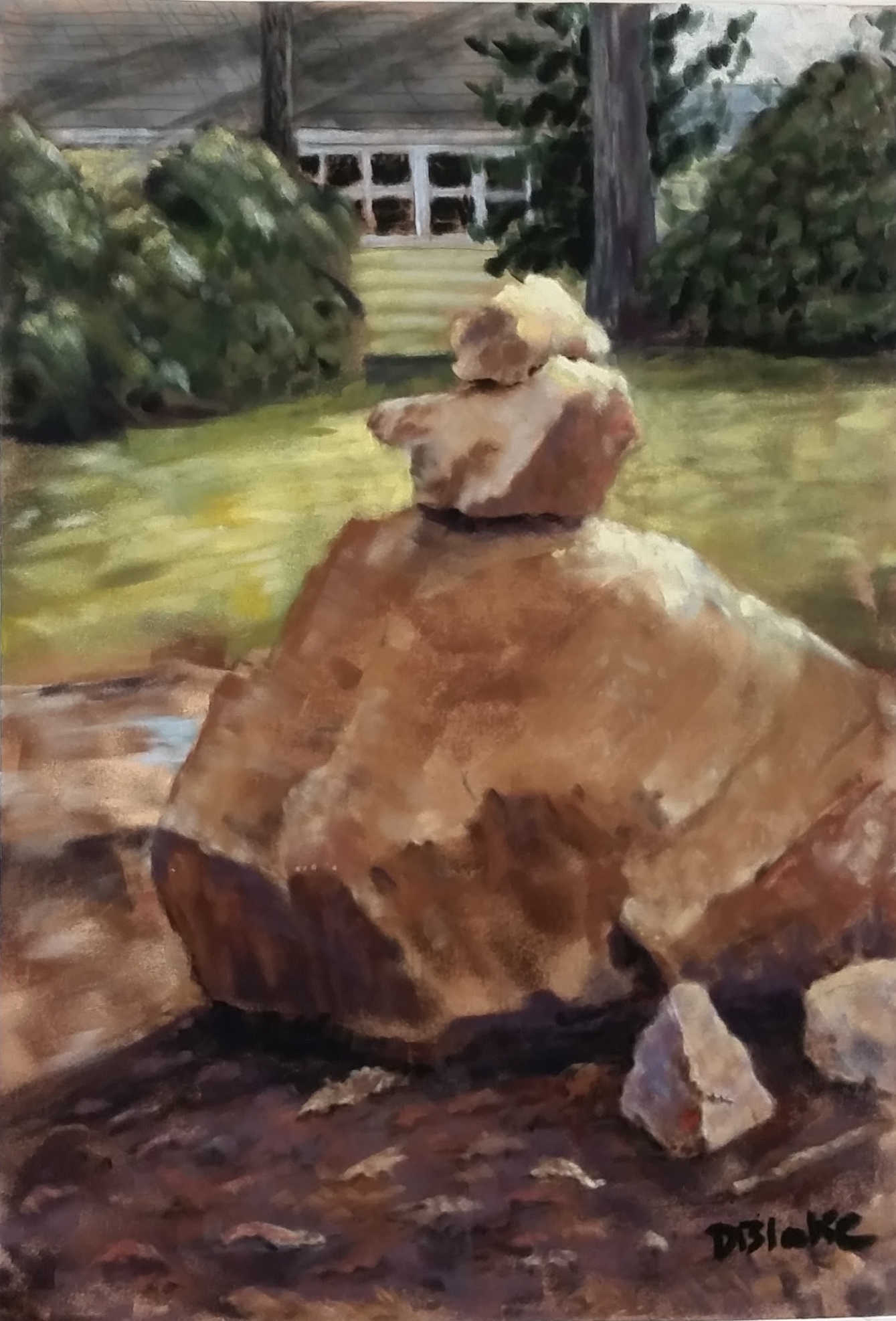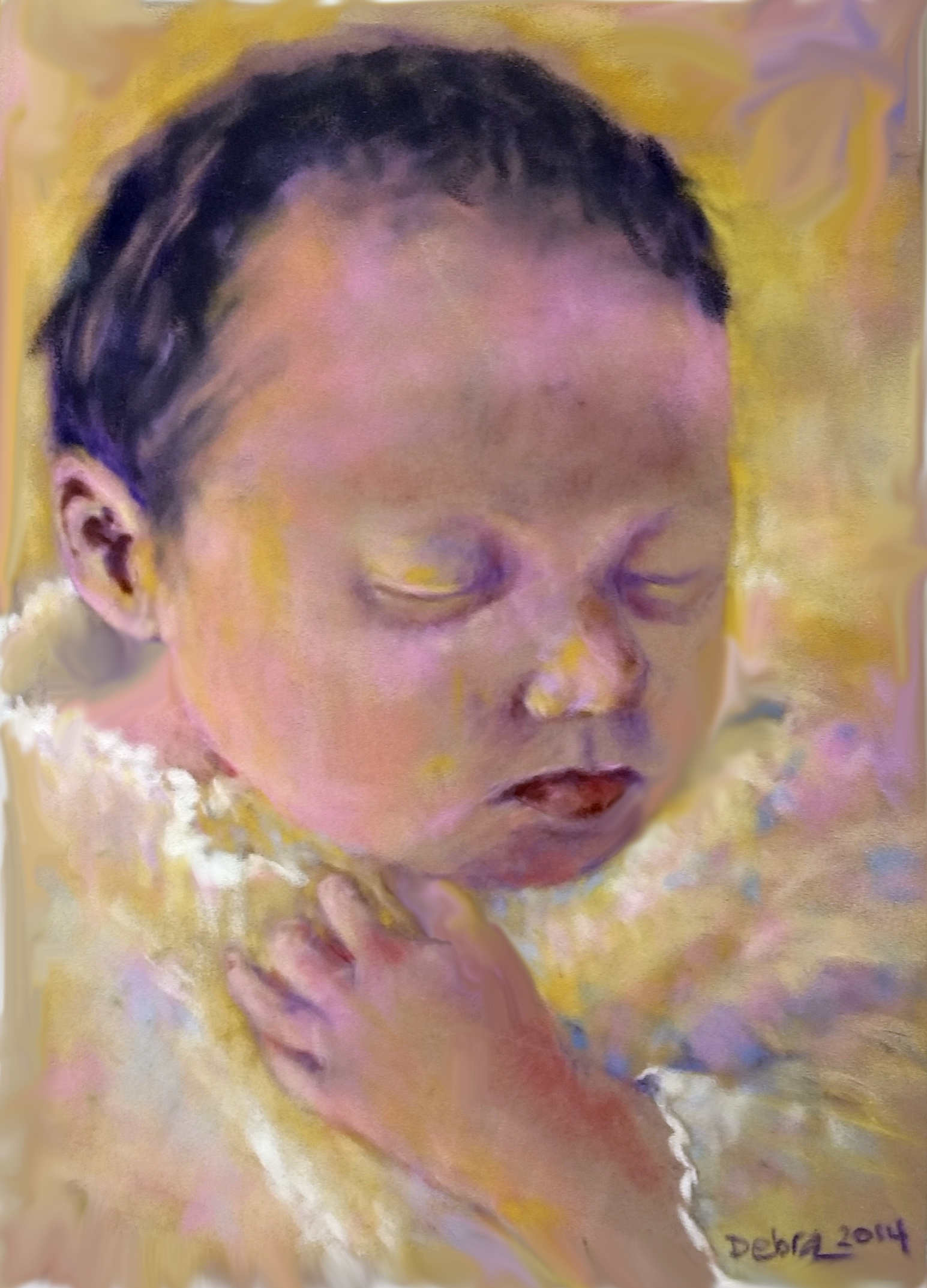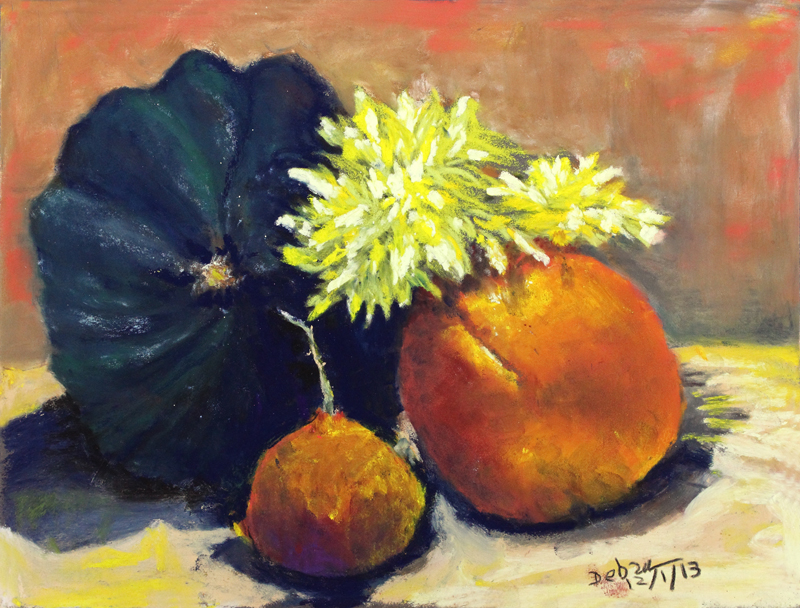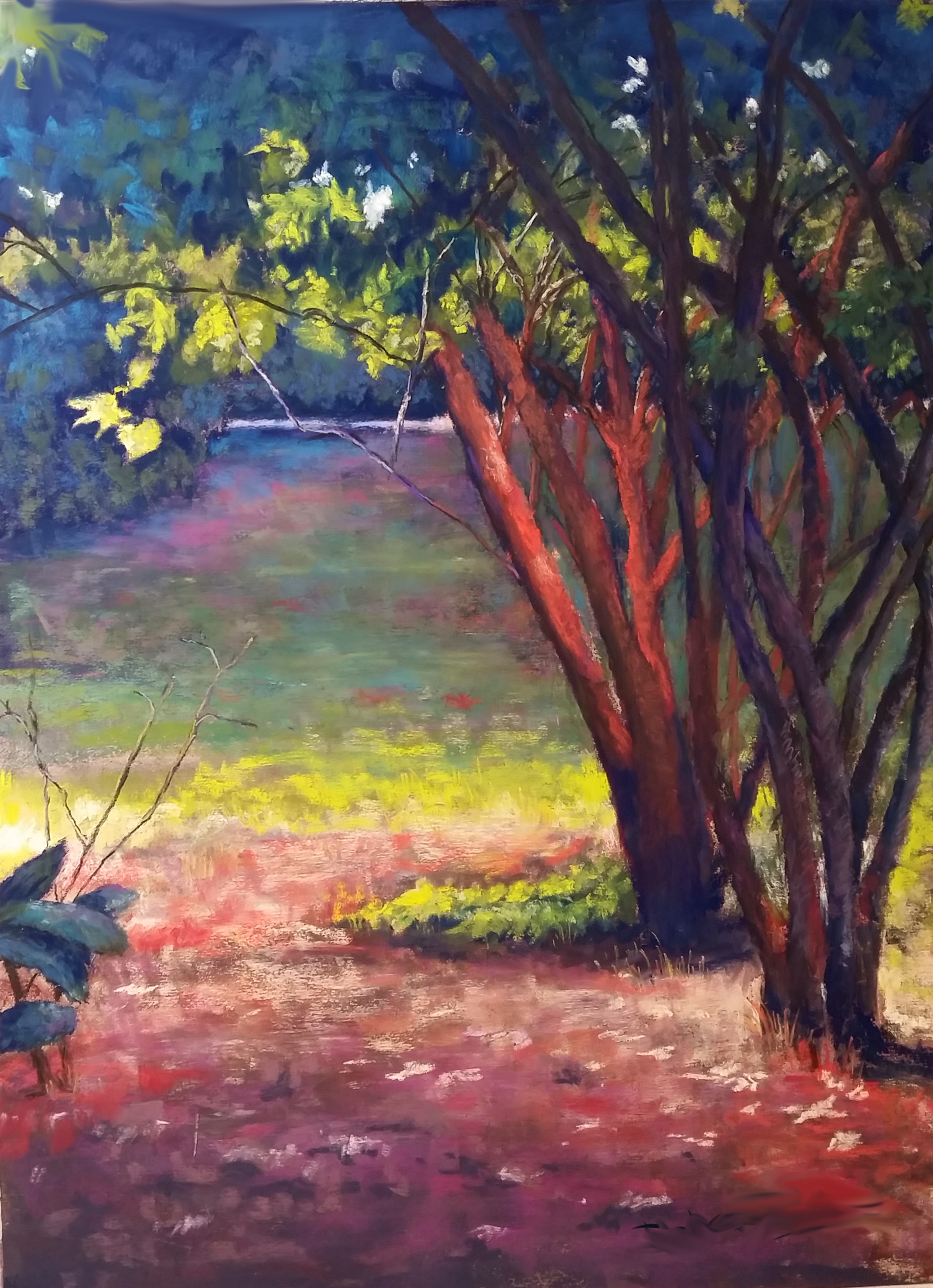 Pure color.
pleasure.
beauty matters